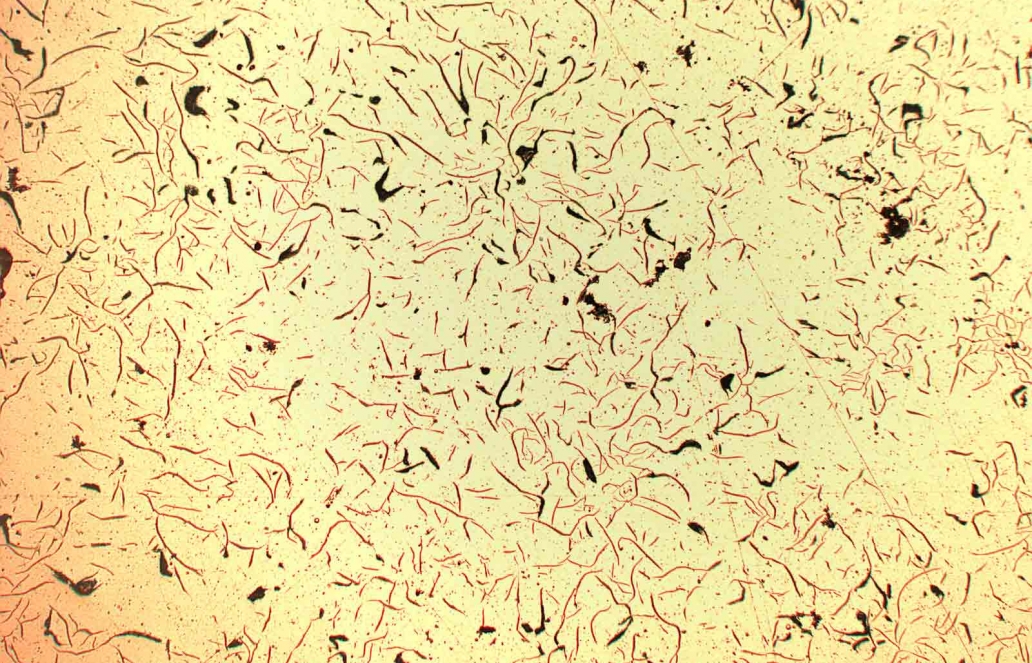 GREY CAST IRON
Grey cast iron can be recognized from the graphite lamellae which are evenly distributed in the structure. Its assets are:
elevated damping capability
high corrosion resistance
easy machining
The current manufacturing processes and the material diversity are adapted to the requirements of up-to-date technology and use. Items made of grey cast iron are used for example in heavy elements, as machine supports, gear wheels and gear boxes, pinch rolls and belt pulleys, body housings and posts, motor and cylinder blocks of combustion engines, brake discs, brake cylinders, furnace parts, pipes and pipe fittings and other rotation-symmetrical items.